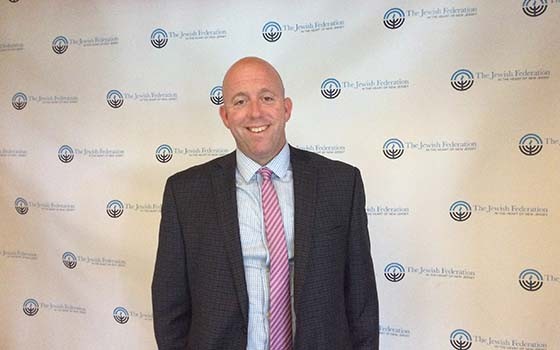 The following blog first appeared Friday, May 11, as an email update from Keith Krivitzky, CEO, the Jewish Federation in the Heart of New Jersey.
Dear Friends and Colleagues,
I hope all is well and that you are excited for the stretch of nice weather!
Lots of updates to share about the Jewish Federation and some of the impact we have had in recent weeks…but I want to devote today's update to a guest column.
Check it out here: http://www.tabletmag.com/jewish-arts-and-culture/books/261166/return-to-sender  
Liel Liebovitz is a great writer and commentator on Jewish issues and I think the topic here is key. Many of the issues I have been writing about, and the challenges we are facing in the Jewish community have to do with the fact that so many nominally within our community don't know their own story. That's certainly true when it comes to Israel as well. And that is why I think this column, and the book it is talking about, are some of the most important reads of the year.
I am also extending an invitation and encouraging you to come hear Yossi Klein Halevi in person, on Wednesday, May 23rd. The Jewish Federation and our partners at the Jewish Week Media Group are sponsoring this book launch event with Yossi and Gary Rosenblatt, editor of the Jewish Week, at Rutgers Hillel. Check it out: www.jewishheartnj.org/halevi  
And speaking of reads, here we go:
Also, tis the season of partner fundraisers and galas. Check 'em out at the Jewish community calendar: www.jewishheartnj.org/calendar.
Best for a Shabbat Shalom and a good weekend!