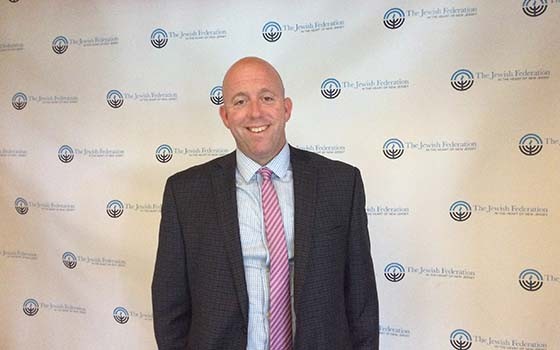 The following blog first appeared Friday, May 4, as an email update from Keith Krivitzky, CEO, the Jewish Federation in the Heart of New Jersey.
Dear Friends and Colleagues,
This will be a brief message, mostly because there are many good reads and links below (and in part because I have not had a chance to put together my thoughts into a coherent whole). Even so, I want to share some initial thinking about a problem/issue I have been spending more and more time thinking about.
I have had several conversations in the past few weeks about how technology has disrupted traditional approaches to philanthropy. In particular, there is more democratization and access to information, and the "gatekeeper" role of many traditional organizations is less important and desired.
I think that goes hand in hand with the tremendous growth in consumerism -  people want what they want when they want it. The game is about individual preference, and emphasis has shifted from community identity to individual identity.
Much effort and discussion has been swirling about how organizations and institutions need to respond to these disruptive market forces, and therefore figure out how to operate in a new paradigm where individual choice is king and queen. I have been very much in favor of reaching out to people in the Jewish community where they are and in ways that best speak to them…but I am having some doubts and second thoughts about going all the way and buying into the "customer is always right" paradigm.
Not that one shouldn't pay attention to market forces and customer feedback but I think we lose something when it is just about the customer and less about the product or the point. Increasingly, I have been returning to the idea that the center, both physically and psychologically, needs to be regained and focused on. There need to be causes and rationales to bring us together, as a community and as people who care about certain values or issues.
It isn't enough just to be responsive to individual needs and wants; there needs to be some hub or core that is the focus of effort and attention. We need to make a case for and demonstrate the value proposition of a center, something that can bring people together and transcend all the claims and contentions of individual preferences. That is not to say that the old models of organization or organizations work and should be held onto. But we need to adjust and reframe the core drivers and objectives of these institutions and approaches with what connects people and draw us together in today's environment.
I know that is a bit abstract, but as I said…this is just some initial thinking going on. Would love to hear from you how we can best make the case and demonstrate the value proposition for putting something more collective ahead of individual predilections today.
And in the interim, enjoy these reads for Shabbat and the weekend:
And mark your calendars for a special event we are sponsoring with the Jewish Week Media Group a special program with Yossi Klein Halevi on the publication of his new book, May 23. Go to www.jewishheartnj.org/israel for more info and to register.
Also read this: https://www.timesofisrael.com/who-we-are-why-were-here-israeli-author-explains-zionism-to-the-palestinians/  
Best for a Shabbat Shalom!