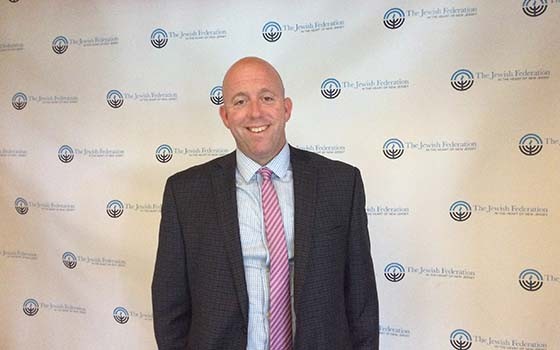 The following blog first appeared Friday, March 23, as an email update from Keith Krivitzky, CEO, the Jewish Federation in the Heart of New Jersey.
Dear Friends and Colleagues,
Dayenu. It's an iconic song we sing as part of the Passover Seder. And it means that if only G-d had stopped at that particular part of the Passover story or miracle, it would have been enough.
Though, of course, that's not true...it certainly wouldn't have been enough. But, this particular ditty is meant to help us appreciate progress, little wins, and the magnitude of the overall (successful) project.
I think about dayenu a lot through the year in the context of my work at the Jewish Federation. There are many things we have undertaken of late that are big projects, with BHAGs (big hairy audacious goals), where sometimes the exact path to success isn't clear (i.e. how do we engage the majority of teens that aren't connected to Jewish life, or how to do successful parent engagement once we have their kids enrolled in PJ Library), or where there are often intermediate steps required before we can be in a place where success can be attained. A colleague of mine in Israel, Becky Caspi, once called this the adjacent possible. You need a dayenu moment, or at least one, along the way before this future success becomes possible - though recognition or appreciation usually happens only down the road. When we look at the growth in the number of kids in PJ Library or the incredible array of Israel @70 programs coming our way, we should recognize that these are necessary steps and we should say Dayenu, even though there is lots more to do to reach our goal.
But, with that said, I also want to share one area where I am not saying dayenu, and that is with the Rutgers administration's response to and ownership of concerns about anti-semitism on campus. Nothing new to the story at this time, but next week they are hosting a symposium on combatting hate while respecting freedom: https://president.rutgers.edu/fighting-hate-while-preserving-freedom-best-practices-forum  
While it actually looks like a good program, I don't understand how you can be effective in responding to these troubling attitudes and behaviors without specifically calling out the particular hateful sentiments or targeted audience. In this case, part of the trigger for this seminar was the anti-Semitic acts which took place, but there is no mention of anti-semitism...or any other ism. That's not an oversight - and it's a mistake. Hatred and bias and bigotry usually aren't generic; they are specific, and unless called out as such, you're not really gonna make them go away. So...no dayenu today at Rutgers.
With that, some reads for Shabbat and the weekend:
Best for a Shabbat Shalom!
Keith