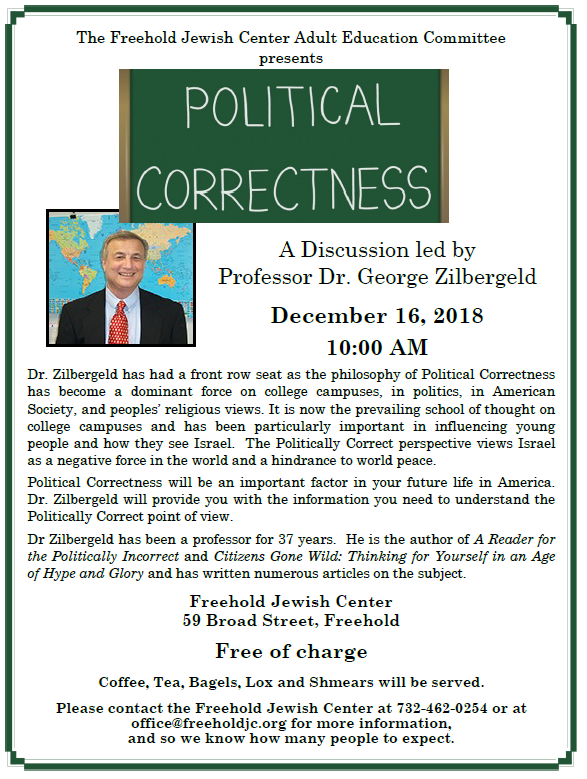 Dr. Zilbergeld has had a front row seat as the philosophy of Political Correctness has become a dominant force on college campuses, in politics, in American Society, and peoples' religious views. It is now the prevailing school of thought on college campuses and has been particularly important in influencing young people and how they see Israel. The Politically Correct perspective views Israel as a negative force in the world and a hindrance to world peace.

Political Correctness will be an important factor in your future life in America. Dr. Zilbergeld will provide you with the information you need to understand the Politically Correct point of view.

Dr Zilbergeld has been a professor for 37 years. He is the author of A Reader for the Politically Incorrect and Citizens Gone Wild: Thinking for Yourself in an Age of Hype and Glory and has written numerous articles on the subject.
Coffee, Tea, Bagels, Lox and Shmears will be served.

Please contact the Freehold Jewish Center at 732-462-0254 or at office@freeholdjc.org for more information, and so we know how many people to expect.